One of VTrain's exclusive benefits is its unique file synchronization technology. This feature allows several users to share their Decks of flashcards conveniently.

In particular, a teacher can use this feature to edit a file and update it for all students over a local area network (LAN):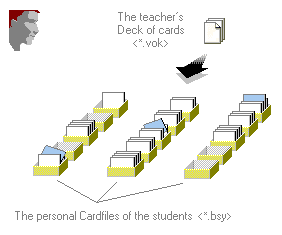 More than 50 universities and hundreds of schools from all over the world have registered with us!

If you are a teacher and would like to use VTrain, request a free license today!